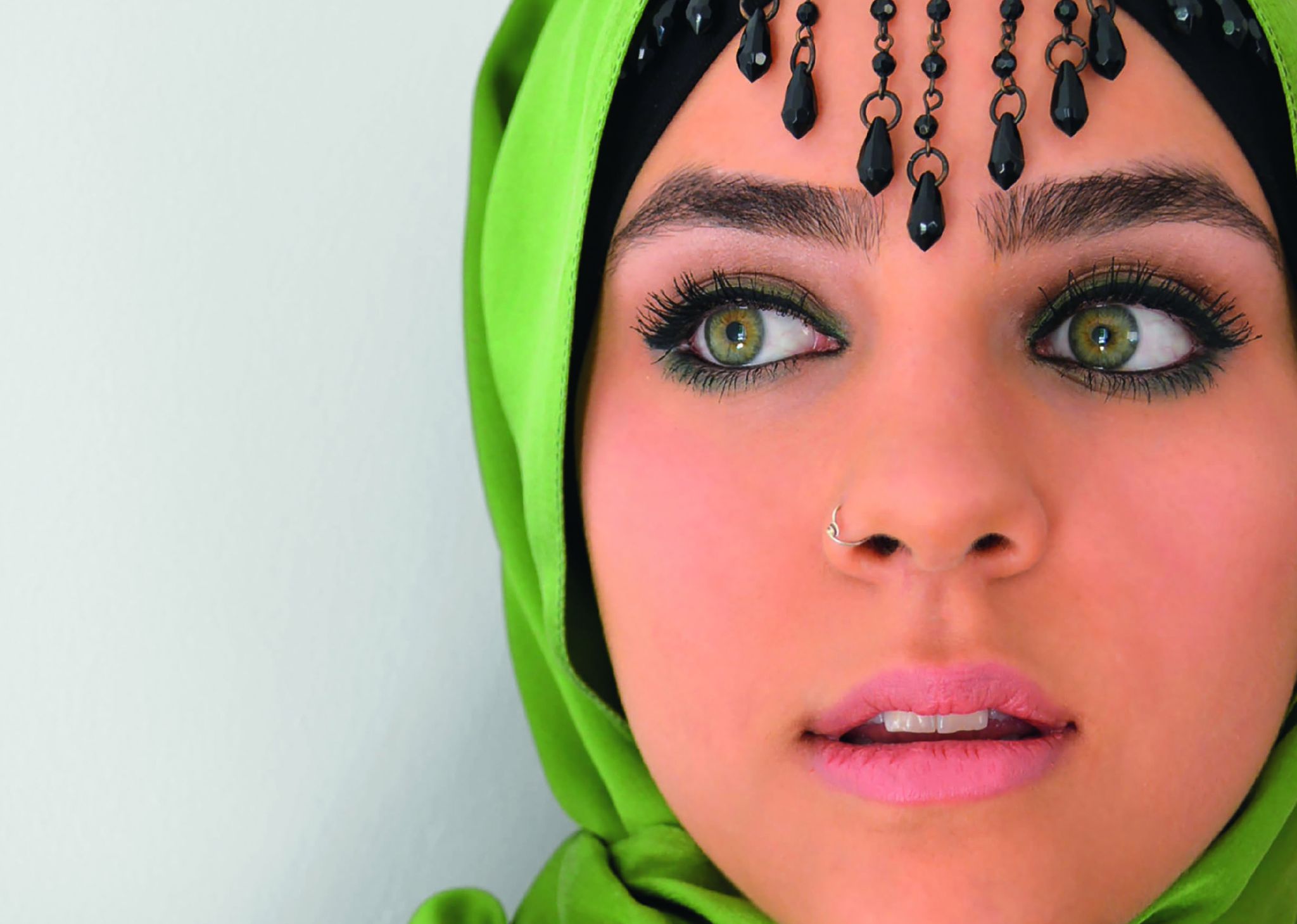 In~sight
The oriental woman of today
2018 Bachelor Thesis
Student: Melike Kizilaslanoglu
Supervisor: Prof. Christiane Nowottny and Judith Peters
"It's easier to smash an atomic nucleus than a prejudice." – Albert Einstein
What thoughts come to mind when you think of the oriental woman? Do you think of the beautiful, mysterious and royal Scheherazade or are you looking at the image of a suppressed and tormented woman? Many people have negative prejudices about their first thoughts. Many first think of headscarves and burkas, arranged marriages, oppression, domestic violence and women who are not allowed to work or lead a self-determined life.
As a Turkish woman living in Germany, I am of course constantly confronted with this issue. I do not wear a headscarf, I am in a relationship and I study. So I don't even fit into the widespread, prejudiced image of the oriental woman. Of course I am no exception! Nevertheless, I am a woman who has a great interest in oriental culture, religion and tradition.
The exhibition "Ein~blick, die heute Orialische Frau" (One View, Today's Oriental Woman) shows the variety of female life plans, approaches and activities in the Oriental countries and would like to give food for thought to everyone to rethink their own image of the Oriental woman. I travelled to Istanbul to show the variety of oriental women with my interviews and snapshots. For it the world metropolis Istanbul was an outstanding scene, since there is given a peaceful co-operation, between old and young and between modern trend and tradition. In my photographs not only Turkish women can be seen, but also Arab, Egyptian, Indonesian and Moroccan women.
I show photographs of the modern, cultivated woman as well as the old-fashioned and religious woman. In addition, I would like to use the exhibition to introduce my visitors to oriental culture, to give them the opportunity to deal with this fascinating, often foreign world.
After my studies I decided to continue writing and to continue my work. From my bachelor thesis a large project developed, which accompanies me further vocationally and privately.
Melike Kizilaslanoglu