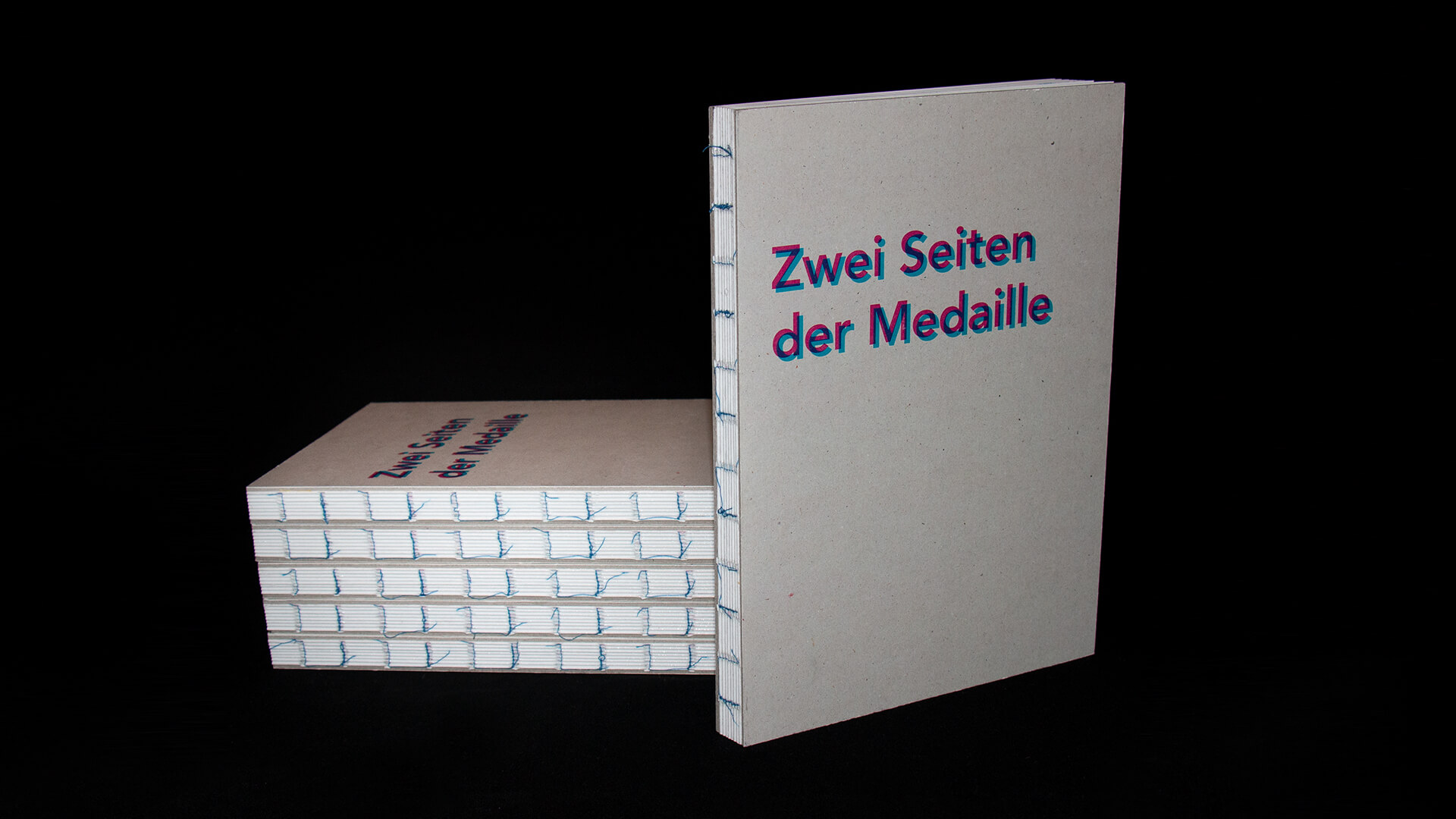 Two Sides of the Medal – A creative study of social factors that, in combination with fame, can lead to a destructive lifestyle.
2018 Bachelor Thesis
Student: Marco Weber
Supervisor: Prof. Dr. Harald Strauß and Sarah Chand
The basis
Everyone has idols and stars to whom they look up in some way. We often forget that they are also normal people. Often we only see what these stars want, what we see. A lot happens in the private life of the stars. In my bachelor thesis titled "Two sides of the coin" I want to take a look behind the star facade. The aim is to show that not everything that glitters is gold. Many stars perish because of their fame. With the help of Erving Goffman's theatre metaphor and its concepts such as stage design, front stage, back stage, role, person, expression (appearance, behaviour, façade), the curriculum vitae of the three musicians Amy Winehouse, Kurt Cobain and Falco is examined and an attempt is made to show why they perished in their fame.
The design
From the outset, the title "Two Pages of the Medal" contained the idea of graphically depicting the front and back stage, role and person, sunny and dark sides of fame. Inspired by the possibility of using 3D glasses for print products, the idea was born to superimpose the two sides of the medal. This overlapping makes illustrations and typography partly illegible. This deliberately chosen type of design can now be leveled using two different coloured foils. This means that one colour on the paper is always faded out by the foil and thus the other colour comes to the fore. If one looks at superimposed typography or illustrations without the transparencies, the elements made unrecognisable in this way are intended to symbolize the fact that as an outsider, as a fan, one does not know the person behind the star role at all. The design should quickly make it clear when it's the backstage and when it's the frontstage. This means when something happens in public and when it happens in private.
Marco Weber